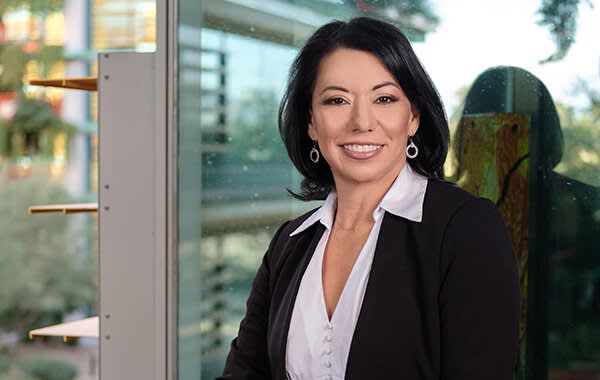 About The Law Office Of Ilya E. Lerma LLC
Experienced attorney Ilya E. Lerma represents plaintiffs in complex personal injury cases in Greater Phoenix and throughout Arizona, including:
Those who sustain serious injuries in drunk driving accidents when the driver has been over-served alcohol in licensed liquor establishments (such as bars and restaurants) in violation of the law

Persons suffering catastrophic injuries in collisions between commercial carriers and conventionally sized cars and trucks

Victims of accidents caused by auto defects and malfunctioning consumer products

Families whose elderly loved ones have been injured and exploited by physical, verbal, and financial abuse or neglect in nursing homes

Insurance policyholders whose company has wrongfully denied claims or failed to live up to their obligations under their policy for life, disability, or casualty insurance, and the company has committed bad faith

Victims harmed through professional negligence, such as financial and insurance producers, or real estate agents who breached fiduciary obligations, breached a contract, or committed other acts of negligence or fraud
The Law Office of Ilya E. Lerma LLC offers free initial consultations. Home and hospital visits can be arranged for those who are too injured to travel. The contingency fee basis for Ms. Lerma's legal services means that no attorney fees are owed unless your case is won. Call today. We welcome email messages and reply to them promptly.
Bar Admissions
Arizona, 1999

U.S. District Court District of Arizona, 1999
Education
The University of Arizona James E. Rogers College of Law, Tucson, Arizona

Northern Arizona University

B.A. cum laude - 1995

Major: Philosophy
Associations
President, Arizona Association for Justice
Honors and Awards
Arizona Trial Lawyer-Volunteer Lawyer of the Year, 2014

Featured Speaker Arizona Association for Justice, Trial Advocacy Conference, 2014

Arizona Latina Women in Business- featured panelist 2012

Clean Technologies, "Fresh-Faces" Presenter and Award Recipient (non-legal), 2010
Past Employment Positions
Tidmore & Lerma, LLC 2002-2011

Tidmore Law Offices 1999-2002

Pima County Public Defender 38(e) Felony Division, 1998

Federal Public Defender (research volunteer), 1998
Nationally Renowned Speaker
National Trial Lawyers Association; Courtroom Playbook: Trial Structure for your next Case, 2022

Florida of Justice 2022, TBI Med School: Preparing the Brain Injured client for Testimony, 2022

Texas Trial Lawyers Association - Mind, Body, Trial: Advanced Witness Preparation, 2022

Arizona Association for Justice Trial Advocacy Conference Ordinary Cases and Extraordinary Results, 2021; Into the Abyss: Exposing Defense Fallacies at Trial, 2022

Dallas Trial Lawyers Association and El Paso County Trial Lawyers Association, Advanced Witness Preparation, 2022

New Jersey Association for Justice, Advanced Witness Preparation, 2022

Connectionology 2022, Advanced Witness Preparation, 2022; Structuring your Traumatic Brain Damage Case, 2022

Society of Women Trial Lawyers, Advanced Witness Preparation, 2022; Structuring Your Traumatic Brain Damage Case 2022; The Heart of Law (podcast) 2021

Celesq AttorneysEd Center 2021, Weaponizing Lead Witnesses for Killer Testimony

Arizona State University Sandra Day O'Connor College of Law, Trial Advocacy Program, Skills and Trial Practice 2021

"Weaponizing Lead Witnesses for Killer Testimony", 2021 - LegalEdcenter/Thomson Reuters

Arizona State University Trial Advocacy Presenter 2019, 2020

Litigating Brain Injuries against Huge Insurance Companies (LST-I AM the LAW podcast, 2020)

Trial Structure Method, Connectionology, 2020

"Identifying and Understanding TBI" Trial Structure Webcast 2020

TBI Med Legal, Brain Injury Association of California 2019

"Making Time and Putting Yourself First" - Dominate Law Podcast, 2019

Consumer Attorneys Association of Los Angeles Women's Trial Skills Conference, 2019

Consumer Attorneys Association of Los Angeles, 2019

New Jersey Association for Justice, 2019

Western States Association for Justice, 2019

Alliance of Women Trial Lawyers, Trial Skills Annual Conference, 2019

"Auto Injury Claims" National Business Institute, 2019

"Identifying Bad Faith Conduct in Auto Accident Claims" National Business Institute, 2019

"Business Risk & Liability" (webcast) National Business Institute, 2018

American Association for Justice - Weekend with the Stars, 2018

State Bar of Arizona Trial College, Opening Statement-presenter, 2018

Arizona Trial Lawyers Association and Arizona Association for Justice Trial Advocacy Conference, 2016
Ancillary Businesses
GREENFREAK, LLC 2008-2016 (plastics recycling), CEO
Languages